Featured Golf Professional: Ben Popies
Centrally located in West Allis, Greenfield Park Golf Course was built in 1923, and renovated in 2015. This tree-lined regulation course is managed by Head Golf Professional Ben Popies. Join us for a quick tour and read on to learn more about Ben's path to Milwaukee County Golf, and what he loves most about these courses.
Golf History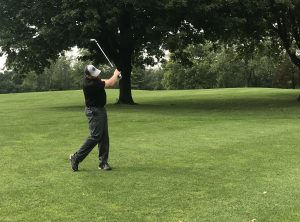 Despite the fact that neither of Ben's parents were golfers, he picked up his first club at the age of 12, upon his Grandfather's urging. Some of his fondest memories as a teenager were on the golf course with his Grandpa and his buddies; it was where he became "one of the guys." Ben didn't join the team at the Milwaukee County Golf Courses until his late 20's. Like many of the Pros across the county, Ben started at Brown Deer Park Golf Course, and grew into his role of managing a course as Head Golf Professional.
Best Shot Ever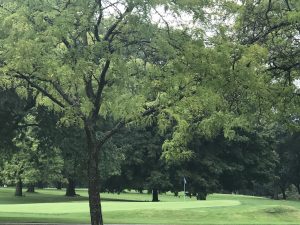 "Golfers live vicariously through single shots. It's amazing how we can retain and retell stories of single shots. It's the hook that keeps us coming back. You can play a horrible round, and have one brilliant shot, and that's what you remember from that round. Holes are like snapshots. On the 16th hole at Greenfield, I made a 2 on a short, drive-able, par 4. It was probably one of the purest balls I've ever hit off of a tee. As soon as I hit it, I knew it was good. It landed soft, and I tapped it in for an Eagle in 2."
A Day In The Life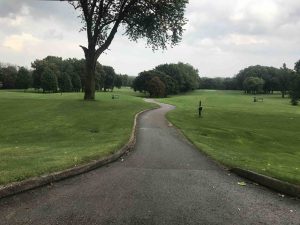 Ben describes being a Golf Professional as being part of the entertainment and leisure industry. He sees his job as part managing the business of the course and clubhouse, and part customer service: making sure that everyone who plays his course has a great experience and takes away something good from their day. Another facet of his role is teaching golf lessons. Ben says, "I love beginners. It's always exciting to see someone getting into the sport for the first time, and seeing their growth and transition. They get the fastest feedback, and go from being pretty rough to being able to play the game at a fun level really quickly."
Favorites
Course: Brown Deer; it's close to his heart because it's where he started
Golf Equipment: His hand tools: divot tool, ball marker, club brush; "a clean club is a happy club!"
Hole: #9 at Greenfield – it's an iconic shot because it stares right up the hill at our clubhouse
Golf Event: US Open, because of what it signifies – anyone can play in it if they qualify, it transcends barriers in golf
Golf Movie: Tin Cup
Walk vs. Cart: Walk
Golf MKE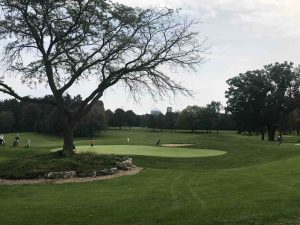 It doesn't matter to Ben whether you've been playing for decades, or never picked up a club – the Milwaukee County Golf Courses have something for you! From golf lessons and Par 3's to PGA tournament level courses, there's something for every skill level and every player, all within about 20 minutes of each other!