Featured PGA Professional: Dave Labinski
Nestled within putting distance of Lake Michigan in South Milwaukee, Grant Park Golf Course is Milwaukee County's oldest course. We visited Dave Labinski, Head Golf Professional at Grant Park to check out its Club House (the original farm house built in 1892), and this beautiful 18-hole course. Read on to learn more about Dave and his course!
Golf History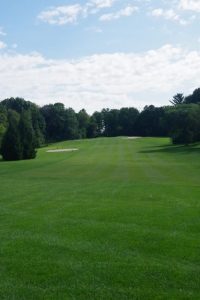 Dave was 15 when he started playing golf; he worked cleaning clubs at Tripoli Country Club. This is where he met Andy Barrett, his golf mentor and current Head PGA Professional at Brown Deer Golf Course. Dave has been with the Milwaukee County Golf Courses for nine years, working at Oakwood, Brown Deer, Currie, and now as the Head Pro at Grant Park Golf Course.
A Day In The Life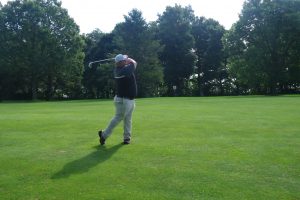 As the Head Golf Professional at Grant Park Golf Course, Dave is wears a lot of hats. He manages the golf course, restaurant, and pro shop, which means he spends a lot of time booking and overseeing outings, staffing, merchandising, and connecting with customers. He also teaches golf lessons as well as instructs a junior golf program for The First Tee of Southeast Wisconsin and teaches Veterans golf lessons through the PGA HOPE initiative.
Milwaukee County Courses Have It All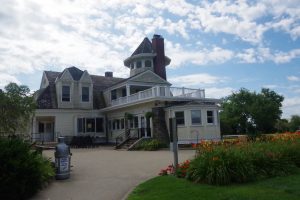 With 15 courses ranging from Par 3 to a Championship course like Brown Deer, Milwaukee County has something for everyone. Dave loves to see people who are just starting to learn the game out on the courses – they can have a little more fun out on the shorter courses, and increase the level of challenge as they're ready. His favorite hole at Grant Park Golf Course is #14. Dave says, "it's a good risk/reward hole; if you're a longer hitter, you can hit up and over the trees, and if your short game is stronger, you can hit it straight out and have an easy second shot in."
Favorites
Course: Brown Deer Park Golf Course because it's the most challenging and he likes the history of the course
Golf Superstition: Dave will only carry two tees in his pocket at a time, and he always lines up the ball so he can read the writing correctly
Golf Movie: Tin Cup
Person to golf with: Josh Zuba; "we're competitive, but we've got a nice friendly match that goes back and forth."
Golf MKE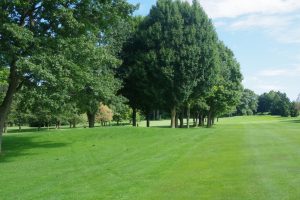 Whatever your skill level is, the Milwaukee County Golf Courses have something for you. Grant Park Golf Course is just one of 15 beautiful courses tucked away throughout the county. Book your tee time today, and join our mailing list for special offers and more!