Buy your 2022 Unlimited Golf Membership NOW!
CLICK HERE for Pricing & Information about our Unlimited Golf Membership
Eagle Pass – Unlimited play at all 13 MKE County Courses (Includes Brown Deer)
Birdie Pass – Unlimited play at 12 MKE County Courses (Excludes Brown Deer)
Par Pass – Unlimited play at 5 MKE County Courses (Hansen, Warnimont, & Three Par 3 Courses)
Cart Pass – Unlimited cart usage wherever standard carts are available
Pricing available for Adults, Seniors 60+, and Juniors 17 & under.
We also still have our referral program in place. Recruit a new member and get money back!  For each new member you refer to buy a season pass, you will get 10% of what they spent on a gift card. For example, if you recruit a new member and they buy a birdie pass ($1,149), you will receive a gift card for $114.90. This gift card is good for up to 5 years and can be used on golf, cart rental, merchandise, and food and beverage. There's no limit on how many new members you can recruit! New Members are persons who have not purchased a membership in the past 3 years (since 12/31/2017). Must purchase your own season membership before receiving referral gift card.
Purchase or Renew for 2022 options:
MKE County Parks Administration Office [By Appointment Only – Call 414-257-8024] 9480 W. Watertown Plank Rd.
Wauwatosa, WI 53226
Fill out the documents below and scan to Josh Zuba at josh.zuba@milwaukeecountywi.gov
Or mail/drop-off at the Parks Administration Office. We will mail you your sticker/pass.
Payment must be check or credit card for this option.
If you have any questions, please contact the Golf Office at (414) 257-8024

Buy or Renew a Expired Discount Card today!   Purchase or renew an expired card for 1, 2, or 3 years.
Discount cards can be purchased online, in any golf shop during the season, or over the phone at 414-257-8024.
1 Year Card =  $20
2 Year Card =  $35
3 Year Card =  $45
CLICK HERE for More Information on the Discount Card
To find out the status of your card or if you have any questions, please contact the Golf Office at (414) 257-8024
Physical card can be picked up in any Golf Shop the next time you play golf.  Discount cards are directly connected to your name.
Milwaukee County Resident?  MKE County Residents receive 1 yr/100, 2 yr/200, or 3 yr/300 bonus rewards points when you sign-up or renew your Discount Card!
*Discount Cards are valid for the calendar year, NOT by date of purchase. Rewards points do not rollover and expire on 12/31 of each year.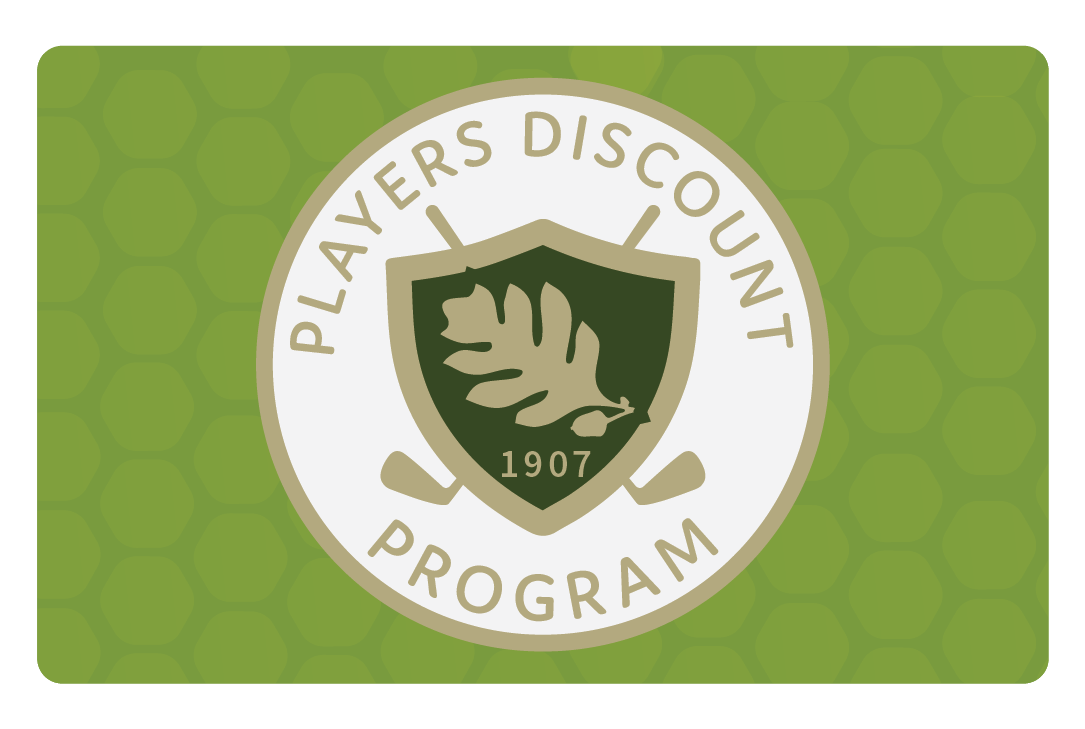 Unlimited Membership Rules & Regulations
Golf Membership is for GREEN FEES ONLY and does not include the use of golf cars. An Unlimited Golf-Car-Use Membership can be added for an additional fee.
Current golf car rates apply.
Membership is non-refundable.
Membership is neither assignable nor transferable.
Milwaukee County Golf Rewards Points are not earned with Membership.
Milwaukee County enforces a "No Show" policy for all golfers missing tee-times. ($10 per golfer at Brown Deer; $5 per golfer at all other courses.)The Membership of a repeat "No Show" offender is subject to termination.
Sharing a Membership is NOT allowed. A fine of $250 will be assessed to the Membership Cardholder for the first offense, and the Membership will be revoked upon a second violation. No portion of the membership is refundable.
A lost or stolen card must be reported immediately to the Parks Department so the card can be de-activated and a new card produced. A $20 replacement charge applies. The Member will need to have his or her picture re-taken and a new 9-digit access number assigned.
Availability of tee-times is not guaranteed.
The Membership fee must be paid in full before a Membership Card is issued and validated.
Memberships are not valid for Nite-Glow Golf.