Rent a Clubhouse
Make your banquet, wedding, reunion or other personal gathering an event to remember.  The golf clubhouses offer pre- and post-season rental opportunities.  Your guests will enjoy scenic views and the warm and inviting interiors of the clubhouses.  Many offer fireplaces—ideal for mid-winter events.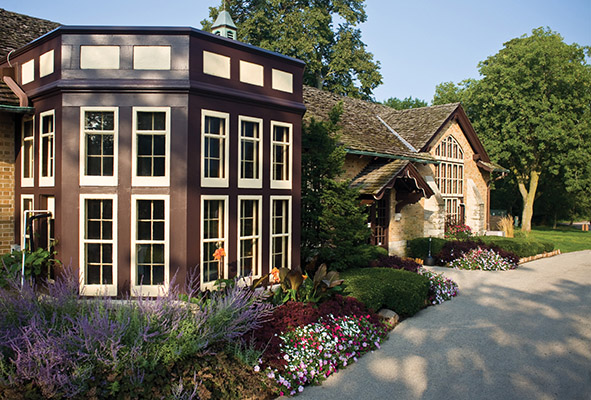 Oak & Antler Banquet Hall at Brown Deer Golf Course
On a hill overlooking the golf course, this rustic clubhouse and its wooded setting create the effect of a country home.  Chandeliers and a high beamed ceiling add to the classic appearance of the rental room and make it an inviting spot for any occasion.
Max Capacity:  125
Rentals available year round between 3pm – midnight
For more information regarding Oak & Antler rentals,
please call 414-257-5616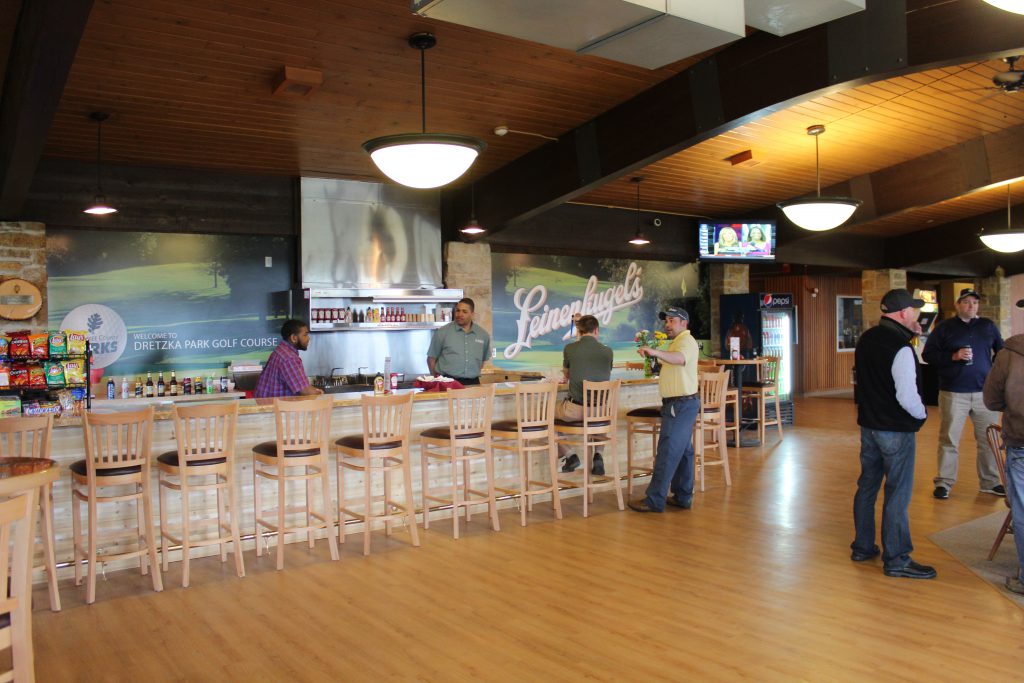 Dretzka Clubhouse
With a panoramic view of the golf course, the upper lounge off the main hall offers an open space best suited for social events and sports outings.
Max Capacity:  100
Available:  Nov-Mar.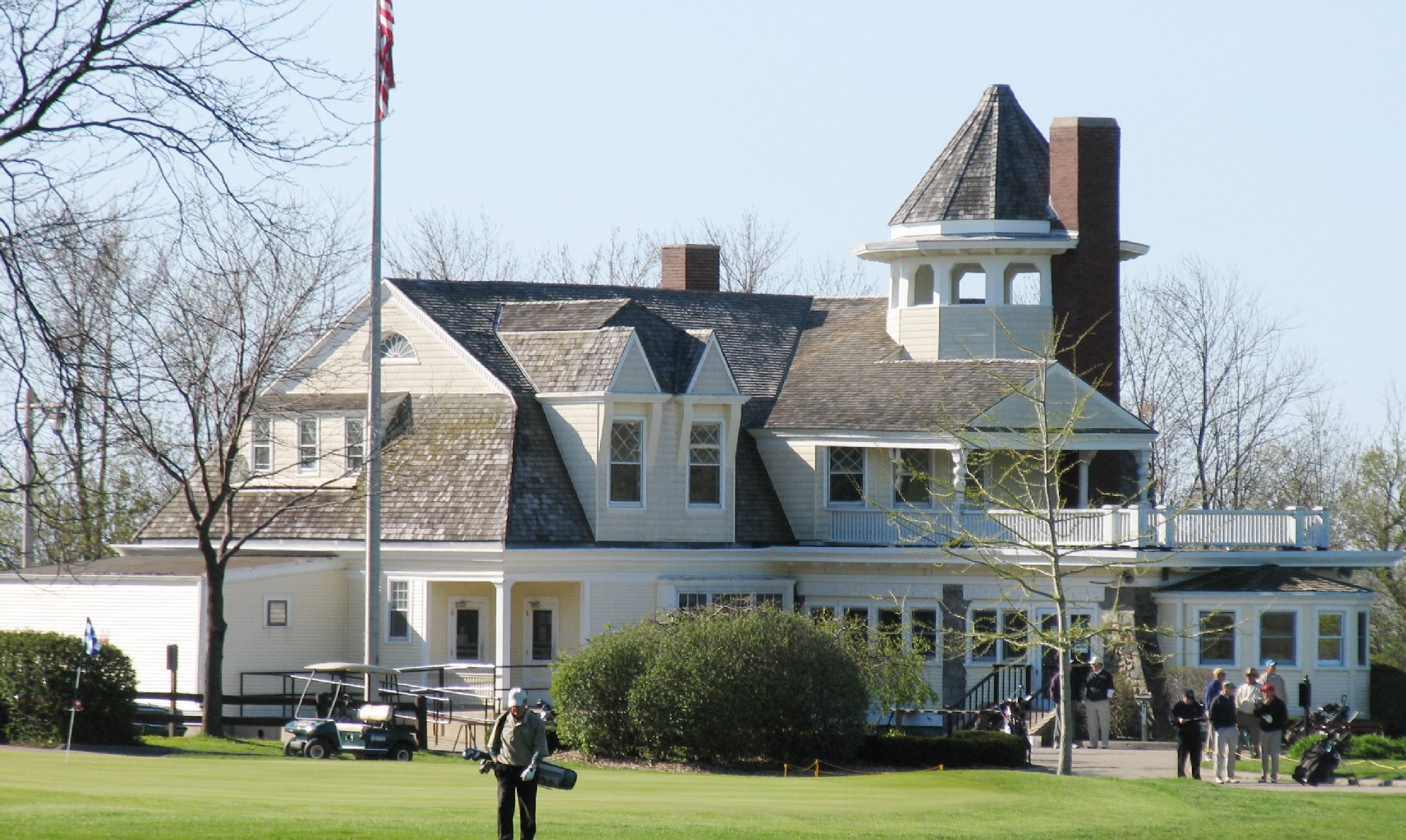 Grant Clubhouse
This two-story farm home from the late 1800's offers a spacious interior and views of the beautifully wooded Grant Park Golf Course and the spectacular shore of Lake Michigan.  During December the clubhouse is decorated for the holidays.
Max Capacity:  60
Available:  Nov-Feb.
How to Rent
Clubhouses rentals can be made by calling the Milwaukee County Parks reservations line.  For Dretzka & Grant Clubhouses, call 414-257-8005.  For Oak & Antler Banquet Hall, call 414-257-5616.  We accept bookings two years in advance and require at least two weeks notice.  Full payment is required at the time of reservation.